Dental Department
We are a progressive minded dental practice located conveniently in the heart of Al-Ain. Our team is committed to practicing minimally invasive dentistry. We embrace and invest heavily in the use of cutting edge technology and innovative techniques to provide all services in a safe and comfortable environment.
Orthodontist 
Dr. Maha Toamah

Dentist
Dr. Ahlam Muhammad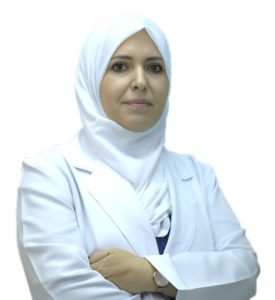 Pediatric Dentist
Gastroenterology and Hepatology
Maintaining the health of your digestive system is benefitted by having a team of experts looking out for you. Patients undergo an intake and physical exam, learn more about their family history, health habits, and anything else that seems pertinent. If anything needs more evaluation, we accommodate you with laboratory testing, imaging, and endoscopic procedures as well.
Dr. Maher Malaeb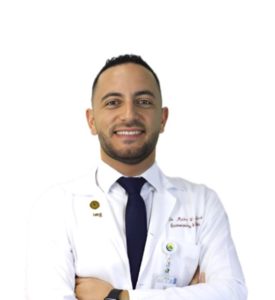 Specialist Gastroenterology 
General surgery clinic
General Surgery Clinic provides a wide range of surgical services provided by highly trained, experienced general and specialty surgeons. In addition to your surgeons, your care team will include a number of other health care professionals, including an anesthesiologist and an operating room. Meet your care team.
Dr. Abdullah Shaman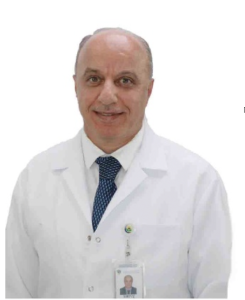 Consultant General Surgeon
Gynecology and Obstetrics
Our experienced specialists will collaborate with you to find the individualized treatment that best suits your medical and surgical needs.
You're choosing an expert in minimally invasive gynecology and minimally invasive surgery. We are committed to consistently delivering safe, effective, evidence-based care in a soothing, healing environment built just for women so you can return to your normal life faster.
Pediatric Department
Provides exceptional, comprehensive, and compassionate health care for children from birth to age 21. Our pediatric practice provides high quality pediatric services and serves infants, toddlers, children, and teens with over 30 years world wide experience.
Dr. Essam Sedrak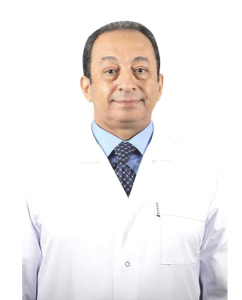 Pediatric Department
Internal Medicine clinic
Internal medicine specialists, or internists, diagnose and treat diseases in adults. An internist may act as your primary care physician, treating you for general illnesses as well as providing complex care.
Dr. Mohammed Omer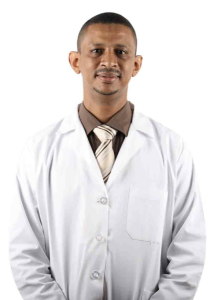 Internal medicine specialist
Laboratory Department
The Laboratory provides comprehensive diagnostic laboratory procedures 24 hours 7 days a week. The laboratory develops & implements "best practice" & scientific techniques for a better health care services. 
Phlebotomy service is provided to inpatients and outpatients as well as patients attending Accident/Emergency Department.
Dr. Walaa Nagy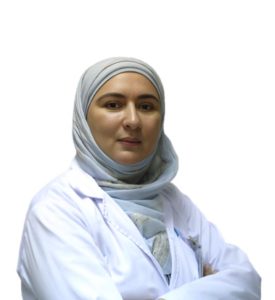 Pathologist
Endocrinology clinics
Endocrinology & Metabolism clinic is committed to providing the highest quality healthcare for patients with diabetes, endocrine and metabolic disorders, and obesity.
Dr. Babikir Mustafa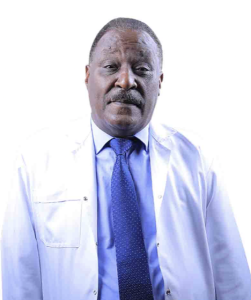 Physician, Endocrinologist
Dermatology
Focuses on outstanding medical care and enhancing her patients existing beauty. To help you get your clearest, smoothest and most youthful skin possible, we've created a whole new concept: SMCH skin clinic that combines the expertise of a top dermatologist with the skill of a clinically trained aesthetician.
Dr. Atef  A. Sedrak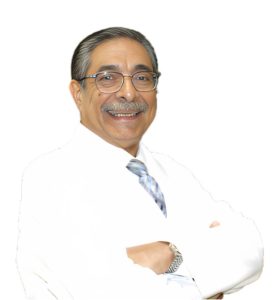 Dermatology
Orthopedic Department
General orthopedic evaluations are one of the most important parts of receiving orthopedic care prior to more specialized care. Comprehensive, personalized treatment plan that targets your pain points and helps you regain normalcy through physical therapy or surgery for your condition as needed.
Urgent care Department
24-hour Emergency Department This department is well-equipped with state-of-the-art paraphernalia that can handle all kinds of emergencies: Ambulance service??, Home visits??, Round the clock services for emergency general medical and surgical cases. Availability of Specialist doctors 24hrs on-call.
Radiology Department
Our radiologists use the latest and most advanced diagnostic procedures for both inpatients and outpatients with accurately diagnosis a condition. Our procedures range from conventional imaging, such as contrast studies with barium for evaluation of the gastrointestinal tract, to more advanced diagnostics.
Dr. Hicham Mahmoud Yehia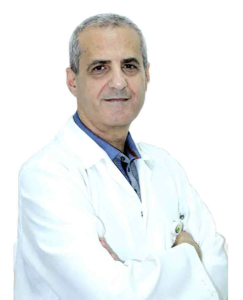 Specialist Radiology
Ophthalmology clinic
We provide comprehensive ophthalmology care for patients since 1991. 
Our skilled physicians and staff are dedicated to improving and preserving sight locally, regionally, and globally.
We ranked consistently among the best ophthalmology hospitals in the U.A.E. Our team comprises some of the world's top eye doctors and has more top eye surgeons than any hospital in the region.
Dr. Liudmyla Ivanovna Khmelyk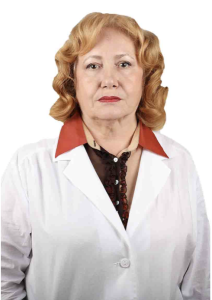 Ophthalmology
Dr. Mahmoud Hamed Elsenbawy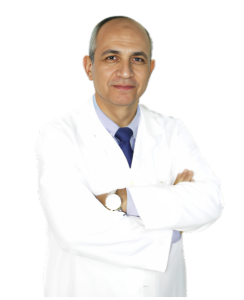 Ophthalmology
ENT Clinic
The Otolaryngology, Head & Neck Surgery Service at SMCH offers comprehensive inpatient and outpatient state-of-the-art medical and surgical care in addition to a complete range of audiological investigations, including speech and language disorders, diagnosis, and therapy. Early detection, advanced diagnostic tests, and modern therapies are offered for common and complex conditions affecting the ear, nose, sinus, oral cavity, thyroid, throat, head, neck, salivary glands, and larynx.
Dr. Mohmmed Samir Jomah Youssef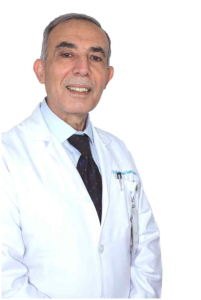 Otolaryngology and neck surgery
Book an Appointment
GET IN TOUCH
Al Ain- AlHili- Mohammed bin Khalifa st next to Al Jaheli Institute of Science and Technology
Address
Hessa Bint Mohamed st- Al Jahilli- Al Ain